Introduction
We are pleased to launch the Torfaen and Monmouthshire Business Awards.  Brought to you in partnership with Johnsey Estates UK Ltd,  the awards will recognise the best entrepreneurs and businesses in the area, who will be celebrated at the awards ceremony and highlight the achievements that reflect the vibrancy of the two county's business community.
We'd like to take this opportunity to acknowledge the work of Janet Harris, who was instrumental in the organisation of a business awards ceremony within the region between with the years of 2010-2019, and she left a lasting impact on the business community and to those who knew her.
The Torfaen & Monmouthshire economies are rapidly growing due to the area being hailed as a must-visit destination, attracting visitors with stunning countrysides, remarkable industrial heritage and an expanding business community within the thriving business parks.
The black-tie event will take place on the 8th June 2023 at Abergavenny Market Hall. The evening will start at 6.30pm with a drinks reception and the awards ceremony will take place after dinner
We look forward to seeing you there!
Liz Brookes
Founder of the Torfaen & Monmouthshire Business Awards
Director of Grapevine Event Management
Our Judges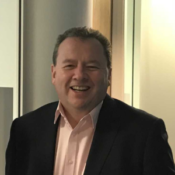 Roger Hiscott – Chair of Judges
Roger Hiscott is as freelance business consultant who has run his own successful consultancy business for over 20 years. He works with executive and senior leadership teams to sharpen existing, or create innovative new high-level strategies and engaged partnerships that lead to accelerated outcomes beyond expectation and has been a champion of local start ups and scale ups.
Born in Newport, and a lifelong Newport County supporter, he returned to the area 17 years ago after working around the UK, and in the US and Canada.
He works to challenge conventional wisdom for clients in Medtech, digital and emerging sectors, and forward-thinking public sector organisations, creating standout strategies that have elevated the profile of the company/organisation and achieves significant outcomes.
He is currently heavily involved in the renewable energy sector, circular economy, various Medtech projects and modern manufacturing methods.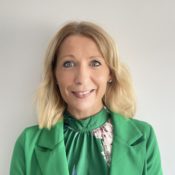 Angharad Lloyd Beynon
Angharad is a Policy, Stakeholder and Partnerships Manager at City & Guilds Group and looks after Wales, Scotland, Northern Ireland and Ireland. She ensures that the purpose of City & Guilds is met to enable people and organisations to unlock their potential and develop the knowledge and skills needed for personal and economic growth. Angharad works closely with key stakeholders in order to achieve this.
Angharad is a Liveryman for the Worshipful Livery Company of Wales and is also a member of the BITC Wales Leadership Board.  She is also a Board member for Thrive Group Wales and is also the Co-chair of Federation of Awarding Bodies Wales.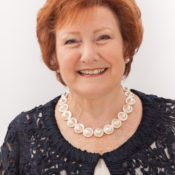 Jean Church MBE
Jean has extensive Board experience in both executive and non-executive roles, and was awarded the MBE for services to Business in 2019. From 2019 – 2022 held the post of Senior Independent Council Member and Chair of the IoD Council.
As Executive Director Jean has worked across retail, technology, conveyancing, service and distribution sectors as well as founding two new start-up companies.  Her portfolio included managing the strategic re-organisation of £2bn turnover business units and establishing an international BPO partnership with UK business centres.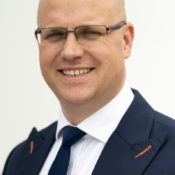 Richard Selby
Richard Selby is the Managing Director of Pro Steel Engineering in Pontypool, Chair of Torfaen Strategic Economic Forum, National Chair of the Institute of Directors Wales, Chair of the Gold Award Association of the Defence Employers Recognition Scheme in Wales, a Patron of The Prince's Trust Cymru and Chair of Business Beats Cancer Cymru.  Richard was appointed as a Deputy Lieutenant of Gwent in 2021.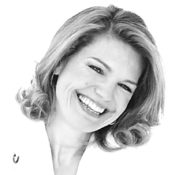 Nicola Rylett-Jones
With well over twenty years' experience working in the science, technology, medical education, media and publishing industries, Nicola Rylett-Jones is a senior sales, marketing and communications leader who has held both Regional and National Director roles with some of the UK's most prestigious organisations.
As well as running the Nicola Rylett Group, Nicola is currently a Trustee and Deputy Chair of The Institute of Leadership and Management, a Non-Exec Director of Swim Wales, Chair of a leading marketing organisation and a Primary School Governor.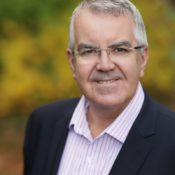 Robert Lloyd Griffiths OBE
Robert Lloyd Griffiths OBE is ICAEW's Director for Wales. He holds several non-executive and advisory positions and was previously the National Director for the IoD in Wales. He has a degree in banking and finance from Cardiff Business School and was awarded his OBE in the 2014 Queen's Birthday Honours for services to the economy and voluntary services in Wales.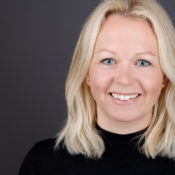 Liz Brookes
Founder of  the Torfaen and Monmouthshire Business Awards and Director of Grapevine Event Management
Liz Brookes is the Owner and managing director of Grapevine Event Management Ltd. A graduate of Cardiff University in Social Policy, Liz went on to carve a career in the events industry, responsible for organising events throughout Europe and the UK for numerous corporations, most prominently the Society for Endocrinology and the Audit Commission.
Liz founded Grapevine Event Management in March 2011 and it is now one of the most well recognised corporate events companies in Wales delivering high quality creative and innovative events across the UK.
Faqs
How many categories can I enter?
You can enter up to 2 categories.
Is my company eligible to enter the awards?
The business must be located within the local authority area of Monmouthshire and business rates must also be paid to Monmouthshire council. The business should have started to trade on or before 23 March 2022.
Can I save my application form and return later?
The application form is required to be completed in one go as you cannot save and return later. We suggest you make a note of the application questions and prepare offline before submitting your details.
What is the judging process?
The judging process can be found here.
How long is the interview?
The interview should take no longer than 15 minutes. A 5 minute presentation and 10 minutes of Q&A. We request no computer aids, as we would love to hear the passion come from you directly.
How many people can attend the interview?
We kindly request that only 2 representatives attend the interview.
Can someone attend in my absence?
Yes of course, we welcome any passionate member of your company/ team to attend to let us know why you are so great!
If I/my company is shortlisted, do I get any free tickets to the Awards night?
Everyone is asked to purchase tickets from the website in advance of the evening. Priority is given to shortlisted companies and sponsors but it is on a first come first served basis so you are advised to book early to guarantee the tickets you require.
How much are tickets for the Torfaen & Monmouthshire Business Awards?
Tables of 10 can be purchased for £900+vat, individual tickets are £90+vat. Payment must be made prior to the event.
What is included in the ticket price?
The ticket includes a drinks reception with entertainment and a 3 course meal with coffee, prior to the awards ceremony
Are tickets refundable?
Refunds are available as long as cancellation is received no later than 10 days prior to the event.  Read our full T&C's here.
Are tickets transferable?
Yes, just let us know their full name contact details (including name, job title and organisation and if they have any dietary requirements.)
What are the timings for the Awards?
The agenda for the evening is:
6:30pm Arrival drinks
7:15pm Guests seated
7:45pm Dinner served
9:30pm Awards
11pm Celebrating and Networking
Midnight Evening closes at Abergavenny Market Hall
Where are the awards held?
The Awards are held at Abergavenny Market Hall. Directions can be found here.
Is there parking available?
There are several public car parks within walking distance of Abergavenny Market Hall
What's the dress code?
The dress code is Black Tie.
Can I pre-order wine?
Yes, a form will be sent to you once your ticket booking has been confirmed.